The patented technology of spaghetti processing interweaves slits into polyurethane foam. This results is a soft feathery feel and exceptional breathability. The slits also sink in along the lines of the body to maintain an ideal level of sleep comfort.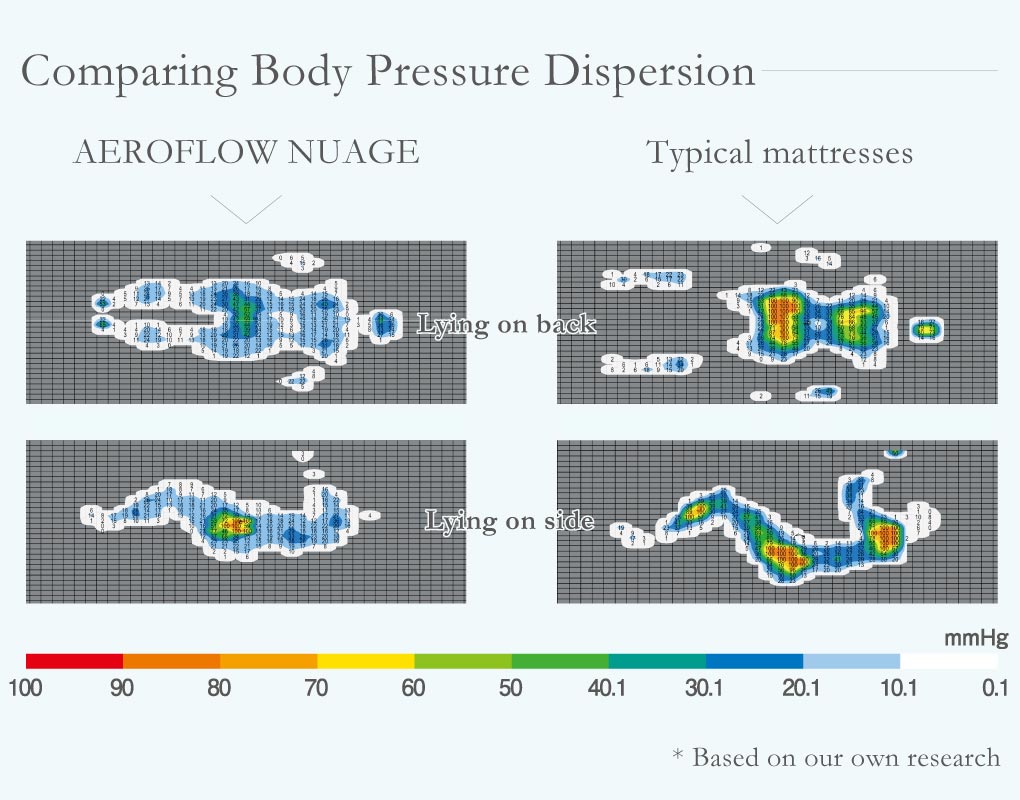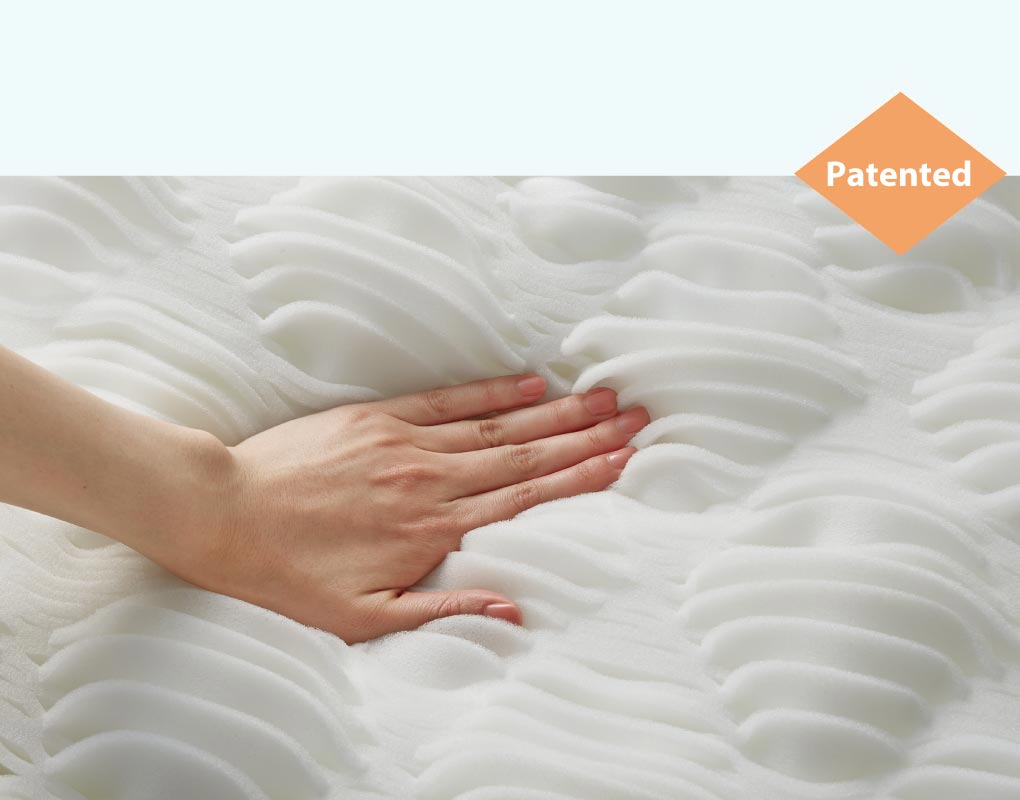 Uses a "double feeling structure" comprised of both soft polyurethane foam and memory foam. Provides a gentle surrounding for the delicate female body, from the softness of the first touch, to the comfortable feeling of slowly sinking into the top of a cloud.


Using matelassé* stretchable knit fabrics helped produce a delicate, luxurious feeling. *Weaving technique that sets synthetic cotton fibers between one fabric and another to make a pattern that feels quilted or padded.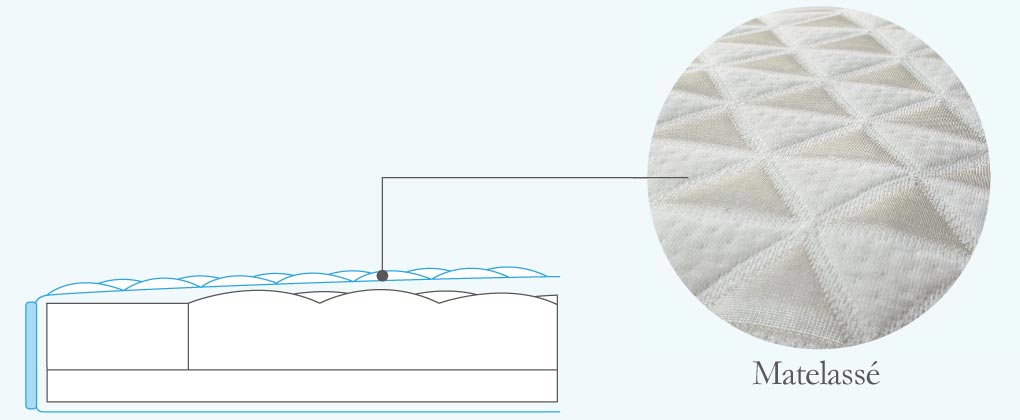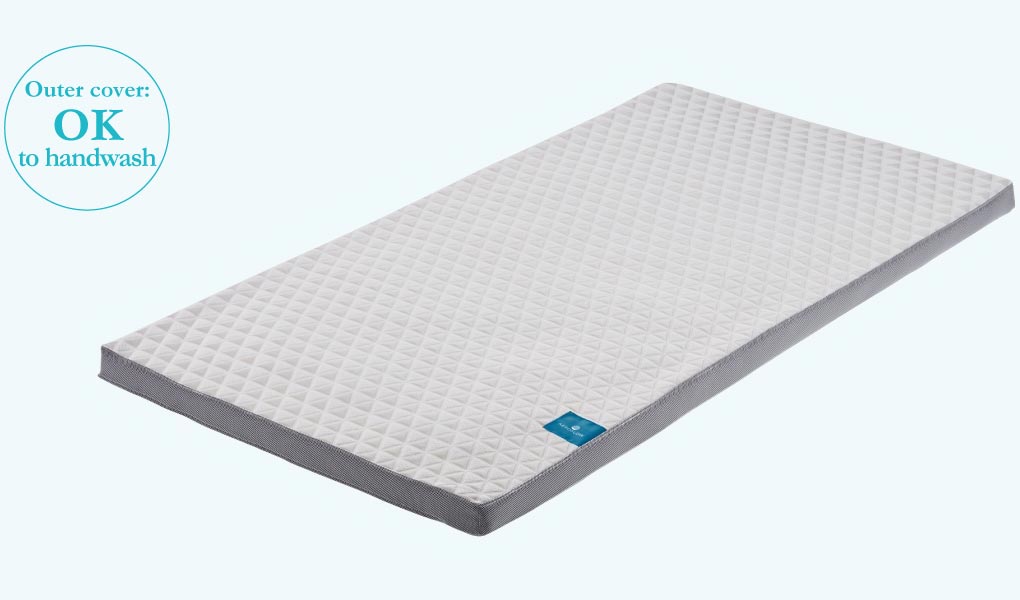 AEROFLOW NUAGE mattress topper
From 30,350 yen
Single size: Height 70 mm x Width 970 mm x Depth 1,950 mm
[Interior materials]
Polyurethane foam
[Cover fabrics]
Outer cover: 100% polyester Bottom surface: 100% cotton Inner cover: 100% polyester
[Made in]
Japan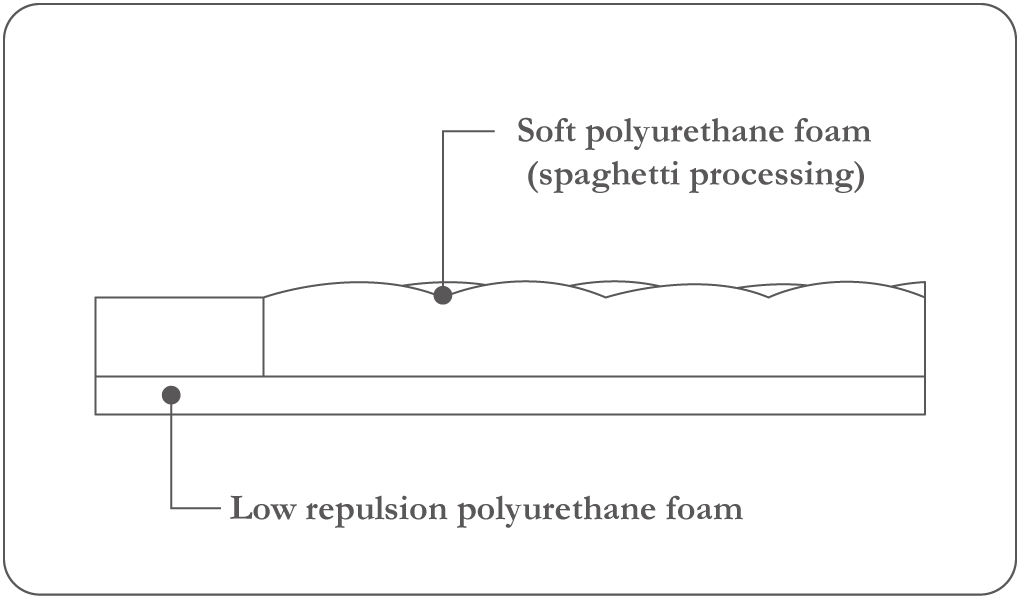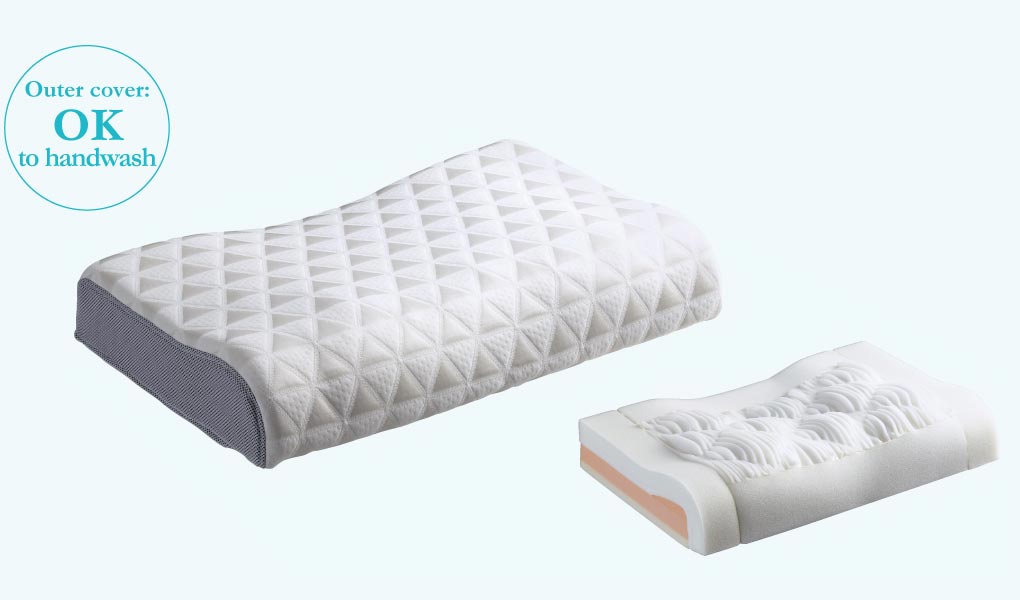 AEROFLOW NUAGE pillow
14,050 yen
Size: Height 100 mm x Width 580 mm x Depth 390 mm
[Interior materials]
Polyurethane foam
[Cover fabrics]
Outer cover: 100% polyester Bottom surface: 100% cotton Inner cover: 100% polyester
[Made in]
Japan